The Cerrad x La Mania line includes 4 gres tile collections inspired by the beauty of the surrounding world, it comes
in a variety of formats, and an assortment of colors as well as surface finishes. Among them, 6mm thick slabs measuring 12×280 cm, with unique, artistic designs and in an original surface finish – lappato cristal silk.
We invite you on a journey, where we take the love and passion for art, travel, fashion and beauty of the world around us, and transfer it into the world of interiors. The latest collections: Brazilian Quartzite, Ceppo Nuovo, Modern Concrete, Marmo Thassos and Morocco will allow you to create unique and original spaces. Be inspired, combine them with your vision of an ideal interior and create your own personal style.
Tiles from the new concept, due to their diversity and their many colors and formats, will be perfect for any apace. The only limiting factor here may be imagination. Large formats will be an ideal solution for those who value the freedom of composition that is not limited by tile size. The large tiles will give the impression of a uniform surface, that resembles a monolithic block of stone or marble. By using the smaller tiles – we can create and interesting, one-of-a-kind look.
All tiles can be easily combined with one another to create interesting patterns. The matt or polished gres finishes will allow you to cover large surface areas of walls and floors. Then you can use eye-catching tiles to create decorative elements within those spaces.
"Interiors, just like fashion, are an expression of a person's character, they awaken emotions and inspire one to enact.
Through the interior of a home and the energy it emanates, we can change our life for the better."
PROJECT AMBASSADOR,
CO-FOUNDER OF LAMANIA AND LAMANIA HOME
Go to the collection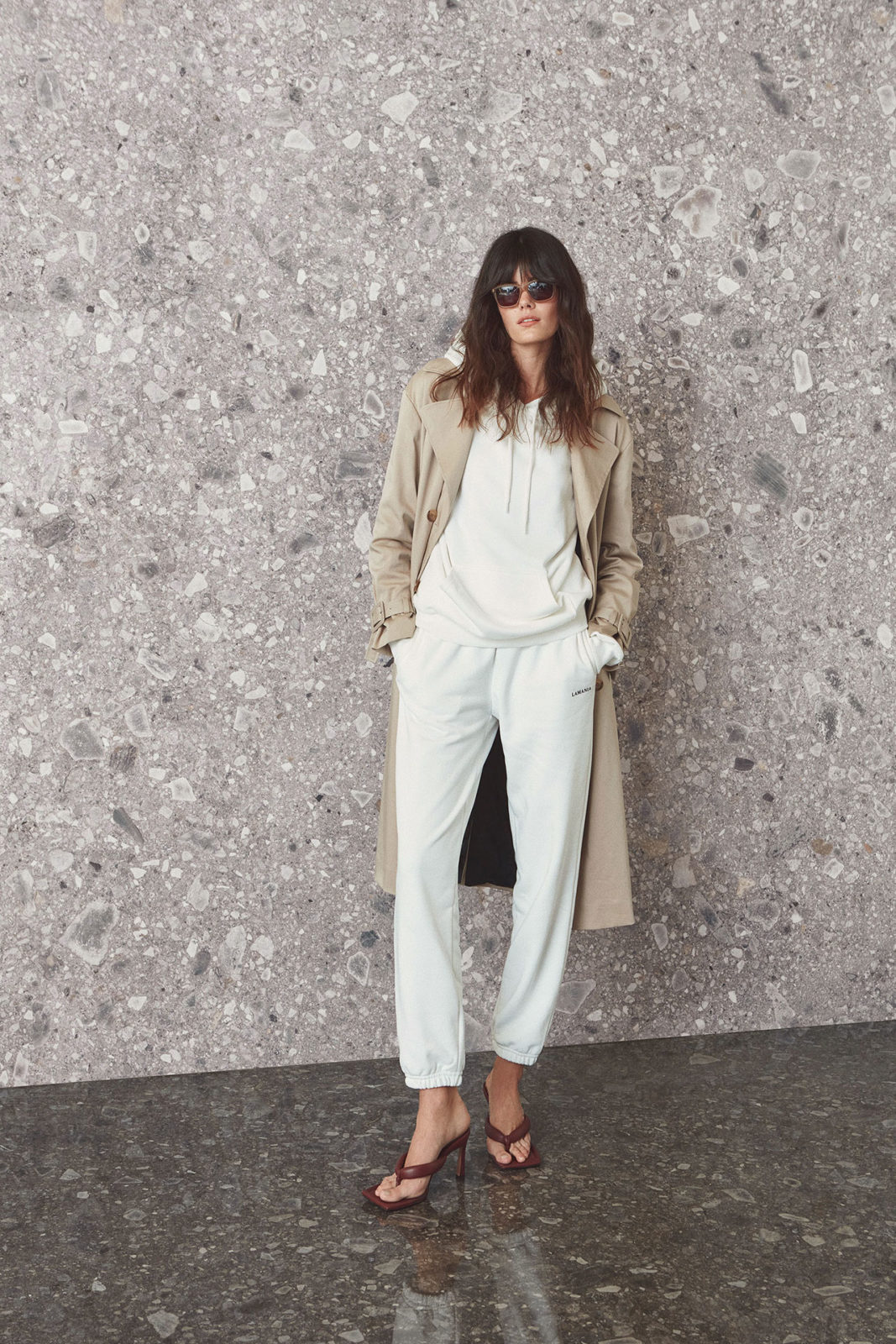 Inspiring and original combination of classic hues

An impressive power of details. It's a collection where the question of boredom does not pop up. Beiges, browns and whites with various saturations. A mosaic of colors and shapes inspired by the character of Italie's capital of fashion – Milan.

In it you will find a classic color palette, combined with the unique form and richness of details. Silver will appeal to fans of memorable spaces, right from under the Italian sky. Feel the inspiration of great creators' course through you and compose your very own, unprecedented world with the Ceppo Nuovo collection…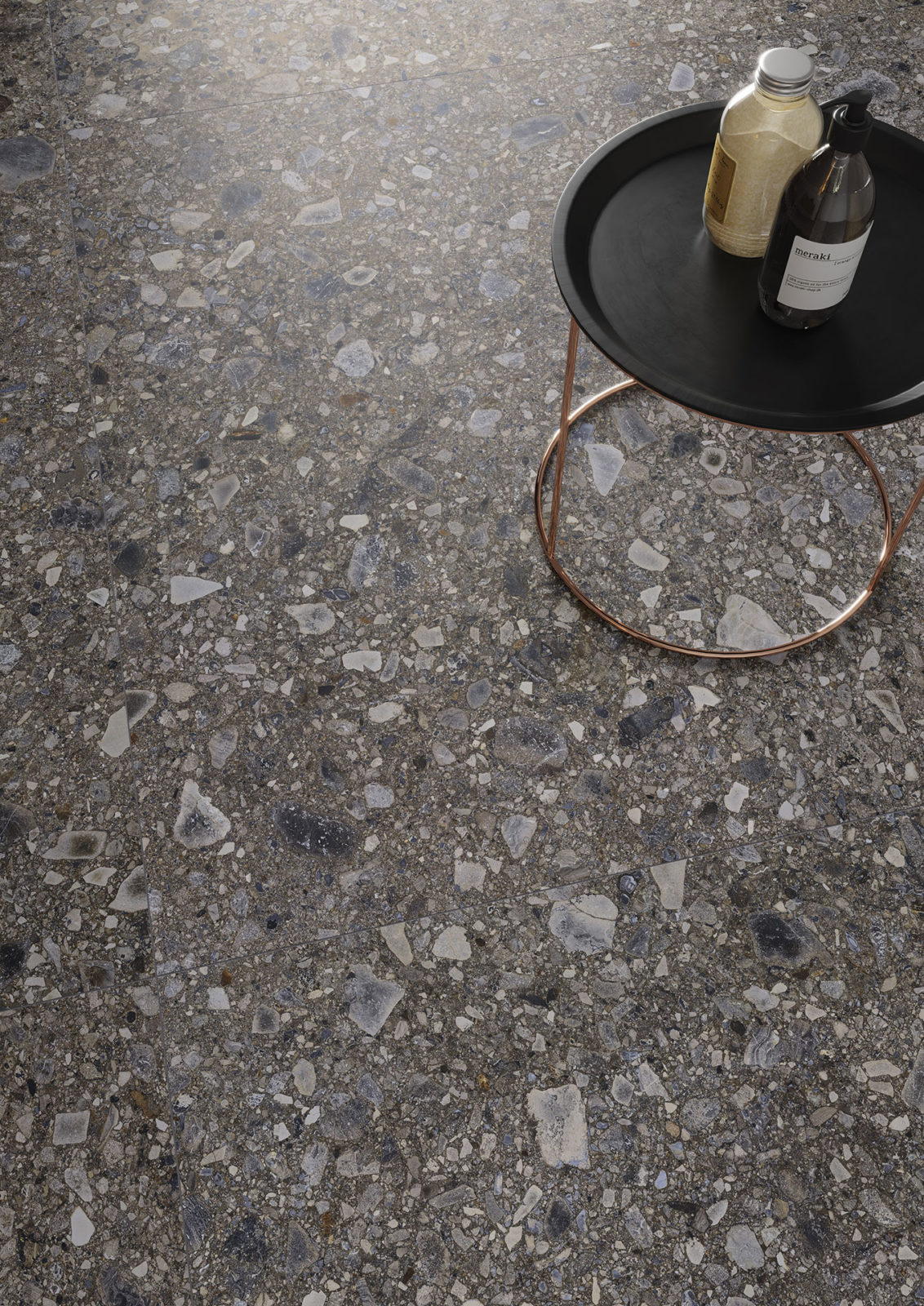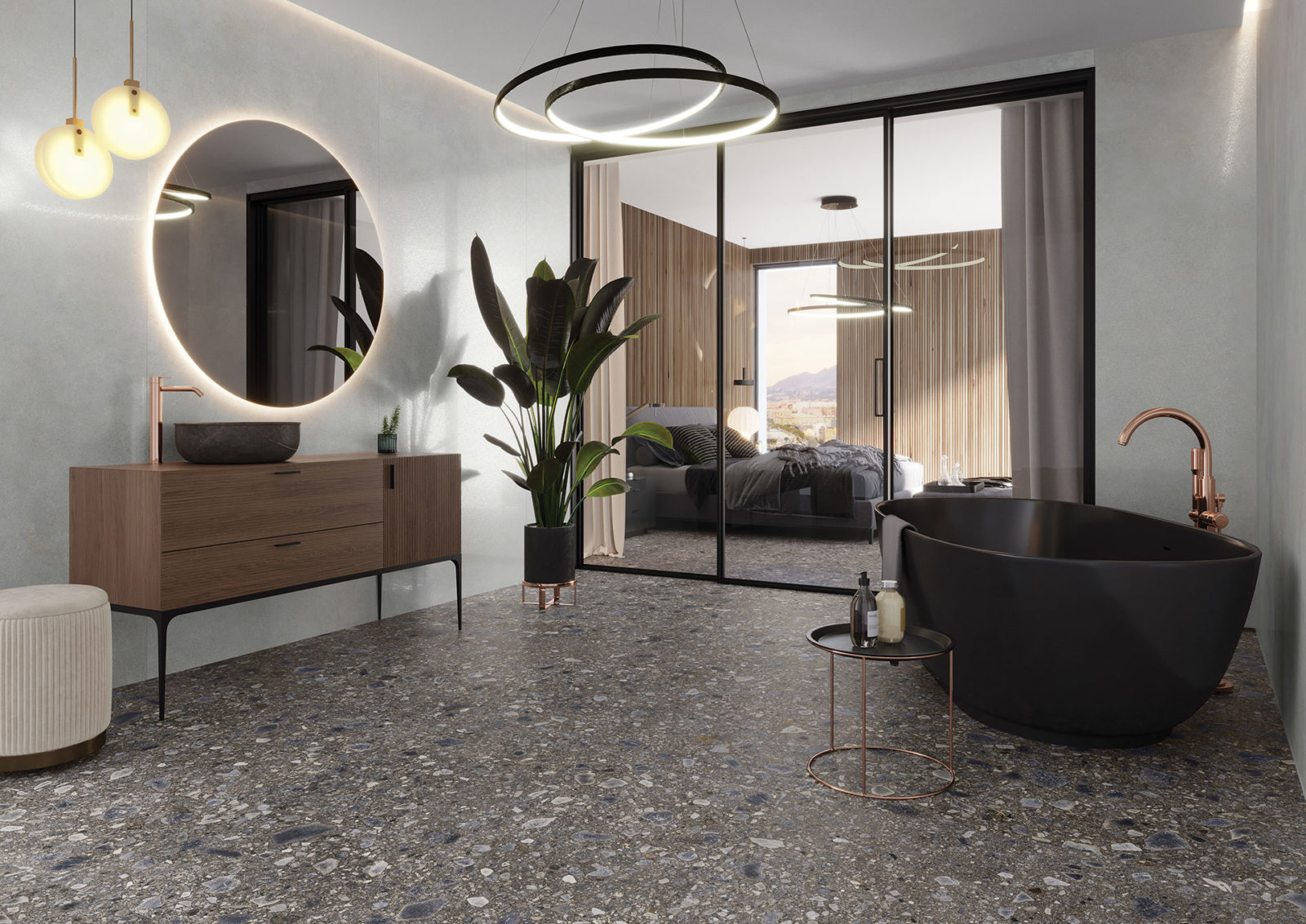 Root of Italian elegance and unbridled temperament

Graphite and elegance of Italian bedrock. We couldn't go wrong with it. Stylish like the attires from the most fabulous fashion houses. It will provide your interior with individuality. A bit of luxury referencing the experience of great masters. Charm and energy captured in a tile. An artistic multidimensionality hidden amongst a clever combination of colors and shapes, one that will allow you to immerse yourself in it endlessly.

A pattern worthy of special undertakings that fits in perfectly on large surfaces of bathrooms and living rooms. Let yourself be lured in by the Ceppo Nuovo's charm in the color of graphite.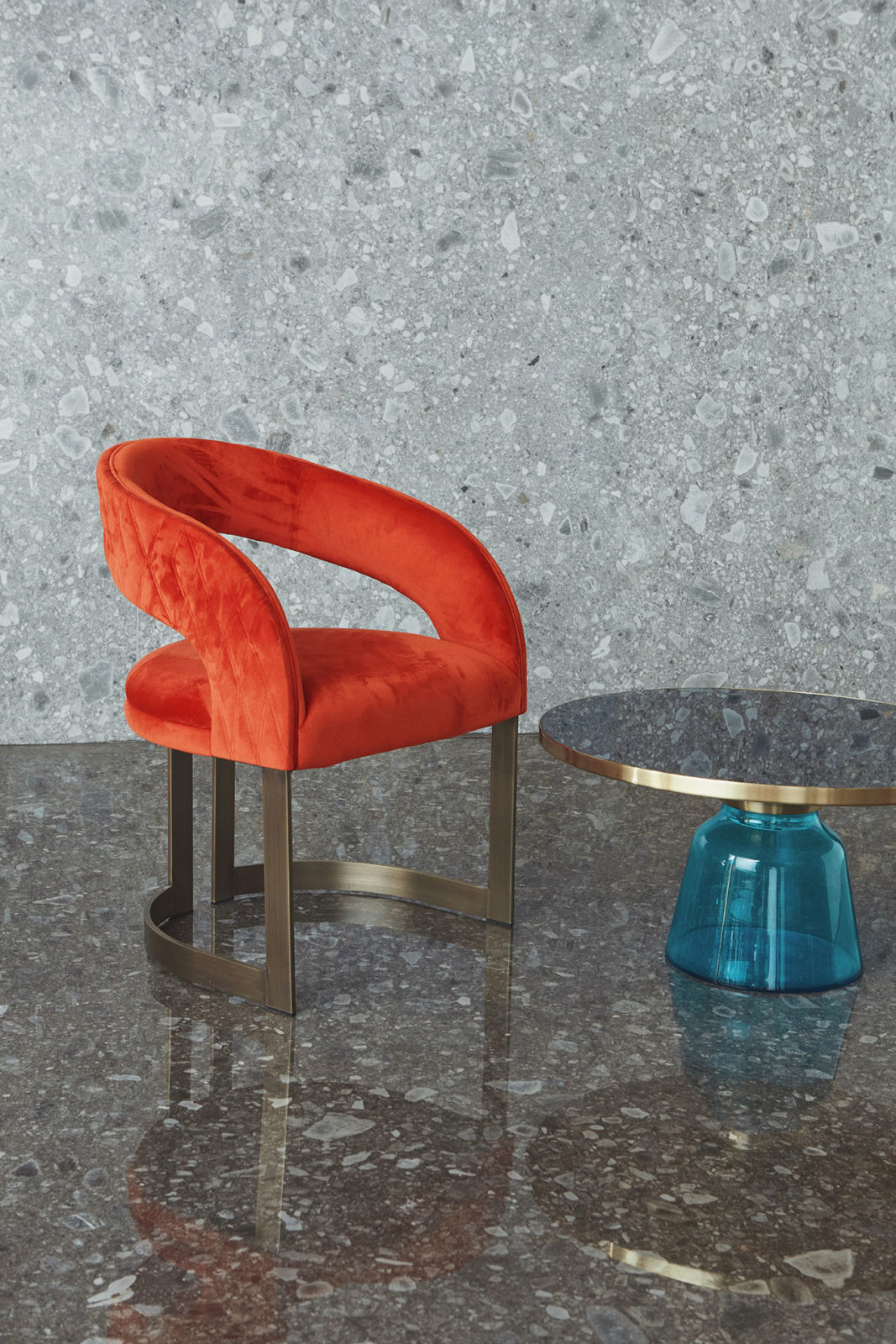 Greatest possibilities hidden in the smallest of details

Black has character without a doubt. It's dominant, captivating. Always in the spotlight. Original and one-of-a-kind. Together with your space, they create a perfect duo. The unique structure, an abundance of tones, shades and shapes will diversify any interior. It feels at home in large spaces, where it can fully show off its uniqueness.

It inspires and fascinates just like the Victor Emmanuel II Gallery. It deserves to be the main theme around which, you shall conceive your own story. Straight from the heart of Italy.
Go to the collection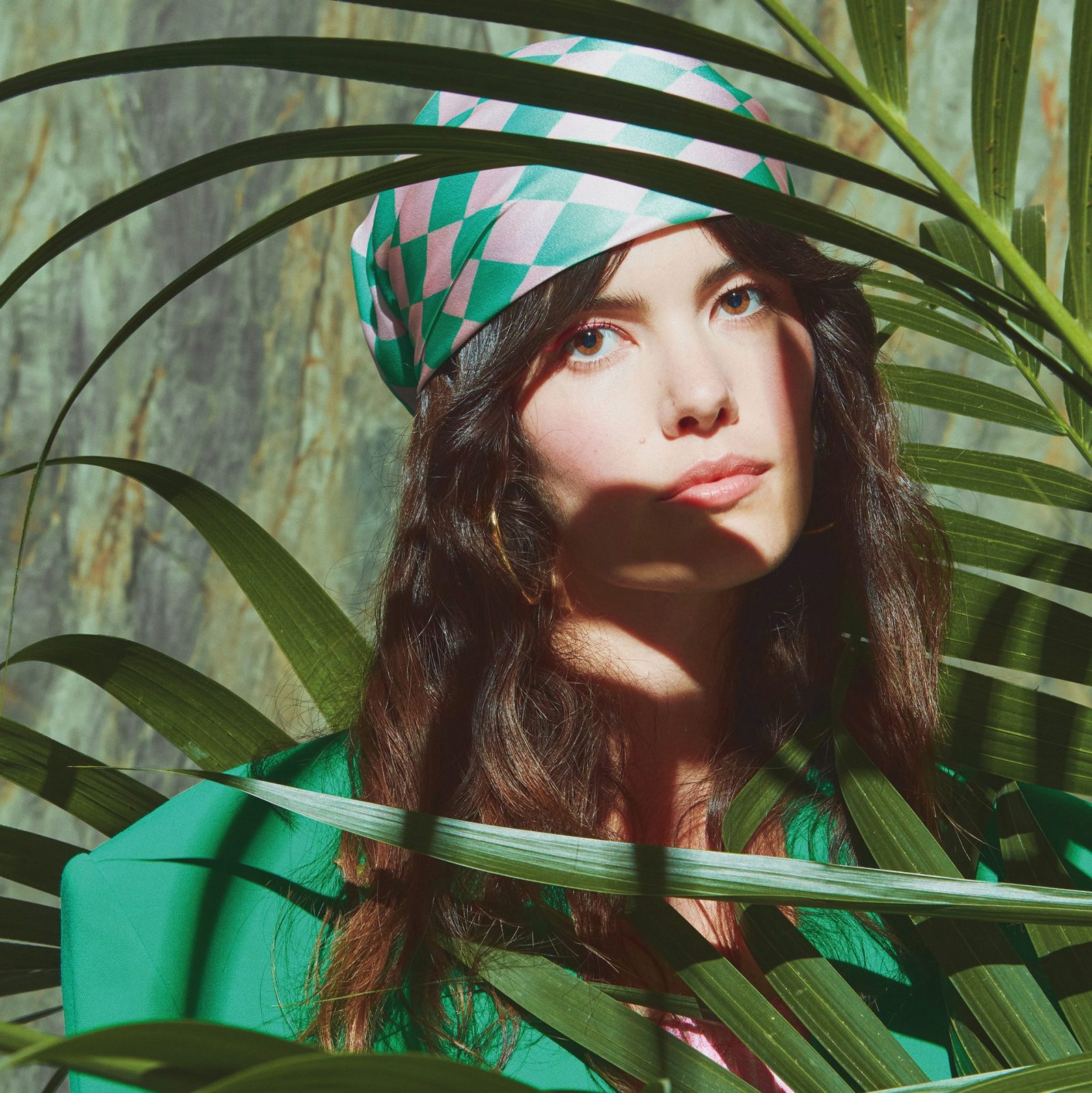 Relaxing holiday in the shade of Brazilian palm trees

Rio de Janeiro and São Paulo lay among the green, tropical forests. Although, more so associated with the sounds and colors of the carnival splendor, they show their other side to patient travelers. Full of captivating sandy coves hidden among the lush rainforests. The Green Coast, a Brazilian jungle filled with the refreshing scent of summer rain.

Brazilian Quartzite just happens to be a harmonious combination of a color, that's most relaxing of them all. A soothing effect on the frenzied senses and a long-awaited return to nature. Green heart of your home.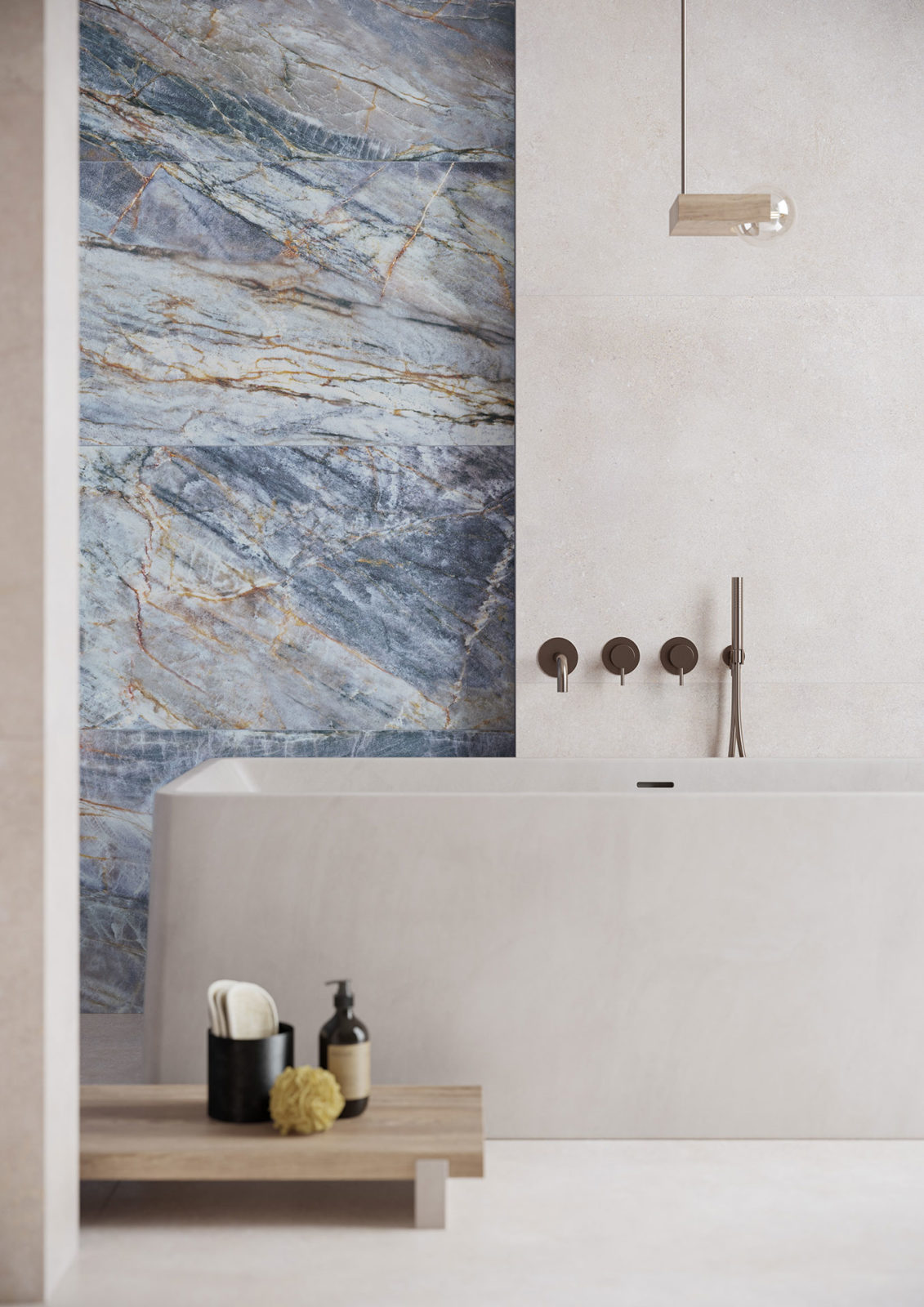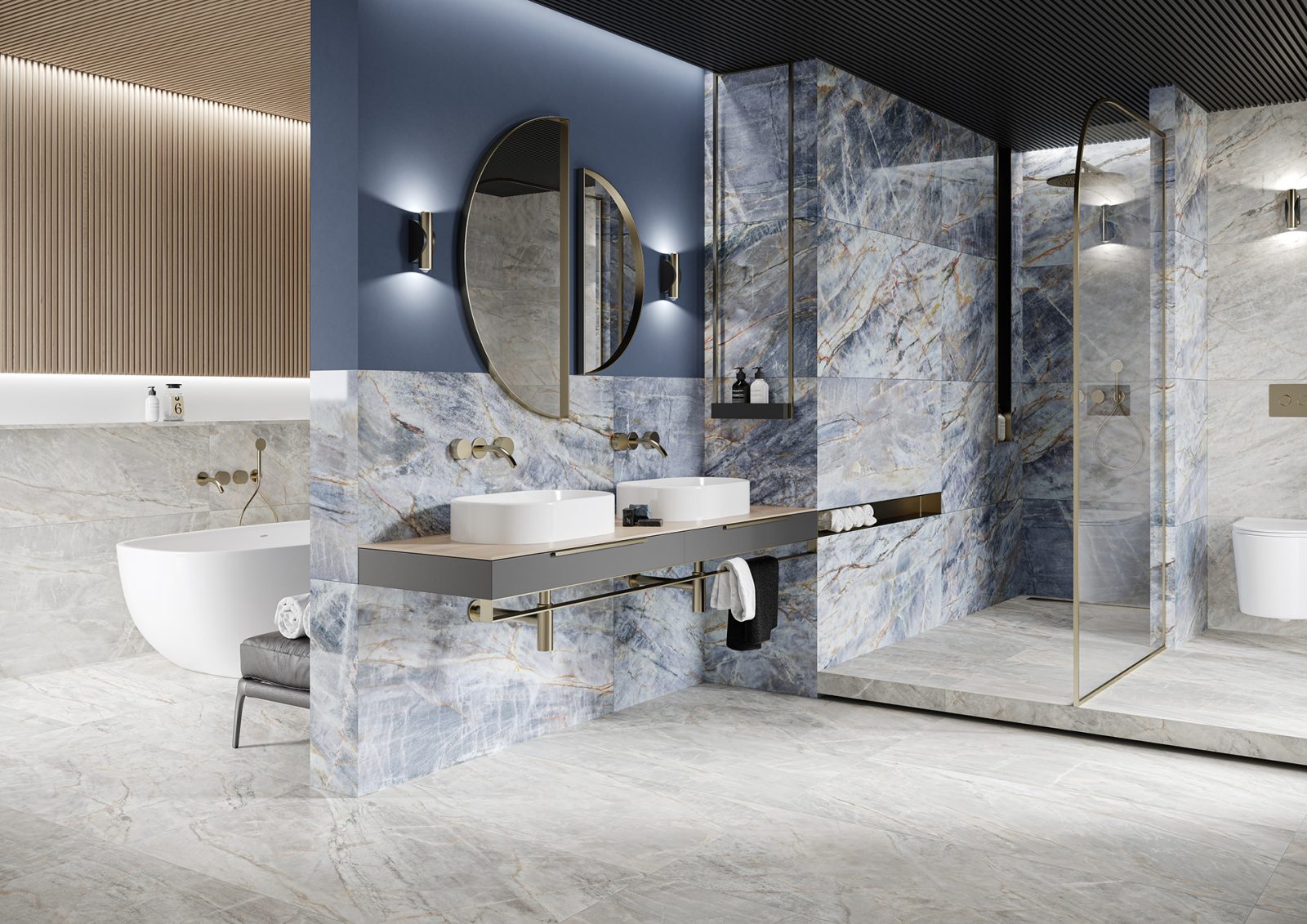 Electrifying fight of elements in a myriad of blue shades

A combination of the brilliant emerald of the deep sea and the sensual azure of the Brazilian Bay of Botafogo. An endless outburst of all shades of blue. The extraordinary beauty of the frothy cascades at Iguazu Falls, interlaced with golden reflections of the setting sun.

The pure energy of the elements captured in a static form of our tiles, will take you on a remarkable journey through the vastness of the Atlantic Ocean. You will rediscover the energetic power of the elements entangled in the eternal dance of water. Strength. Energy. Creative anxiety. For lovers of vibrant details.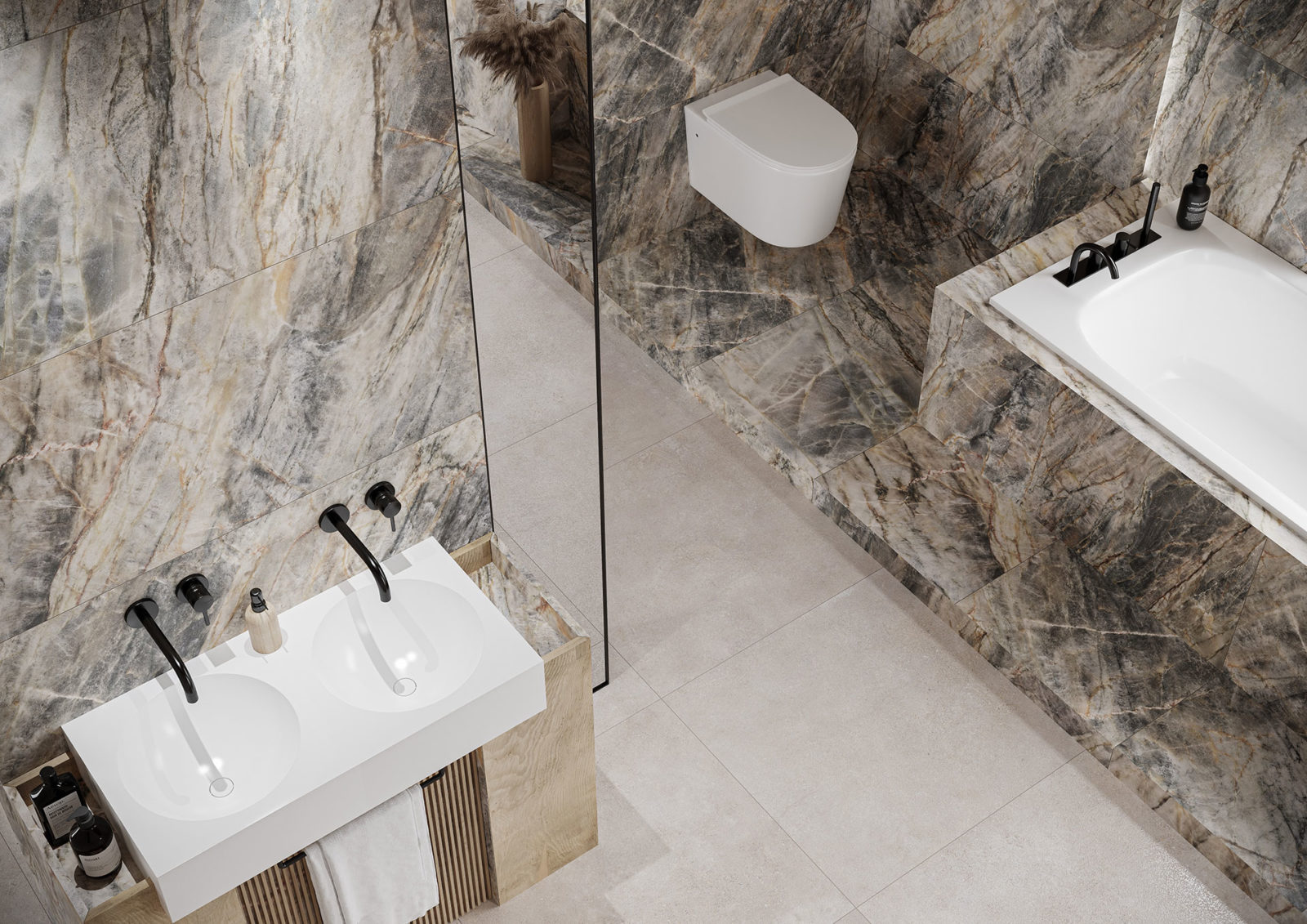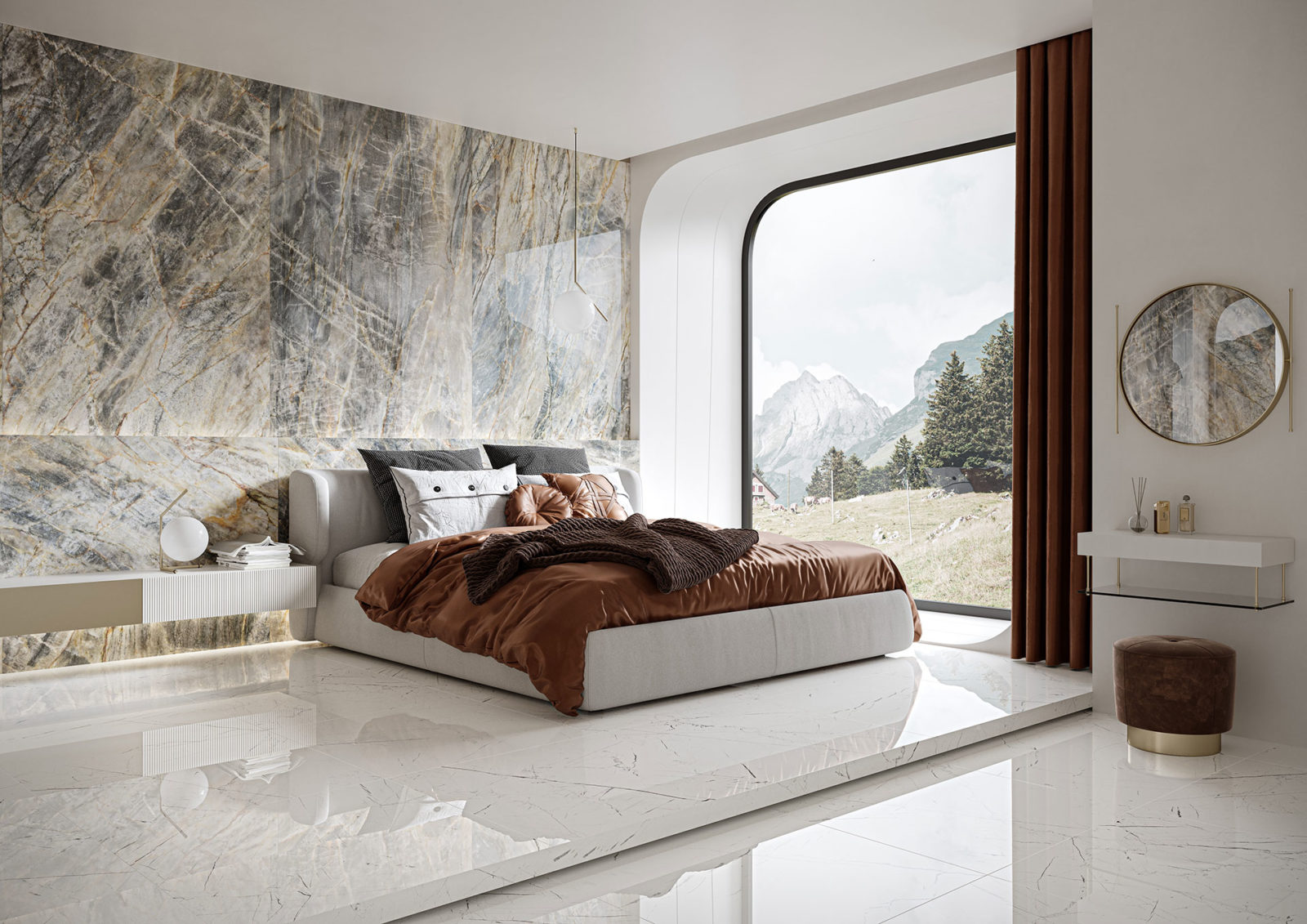 Sophisticated combination of expressive and decisive hues

Brazilian Quartzite is the new black! It's the invigorating beauty of natural, dark, rocky outcrops. Expressive shades of gray interlaced with strong accents in warm, brown shades. An ideal collaboration between unbridled content and perfect form.

A decisive and intriguing design straight from Morro Branco, famous for its monumental cliffs. It will provide any interior with outstanding character. It will work ideally in the company of bashful beiges and virtuous whites. It feels comfortable both in gold and silver. It dazzles in salons and intrigues in bathrooms. Ideal.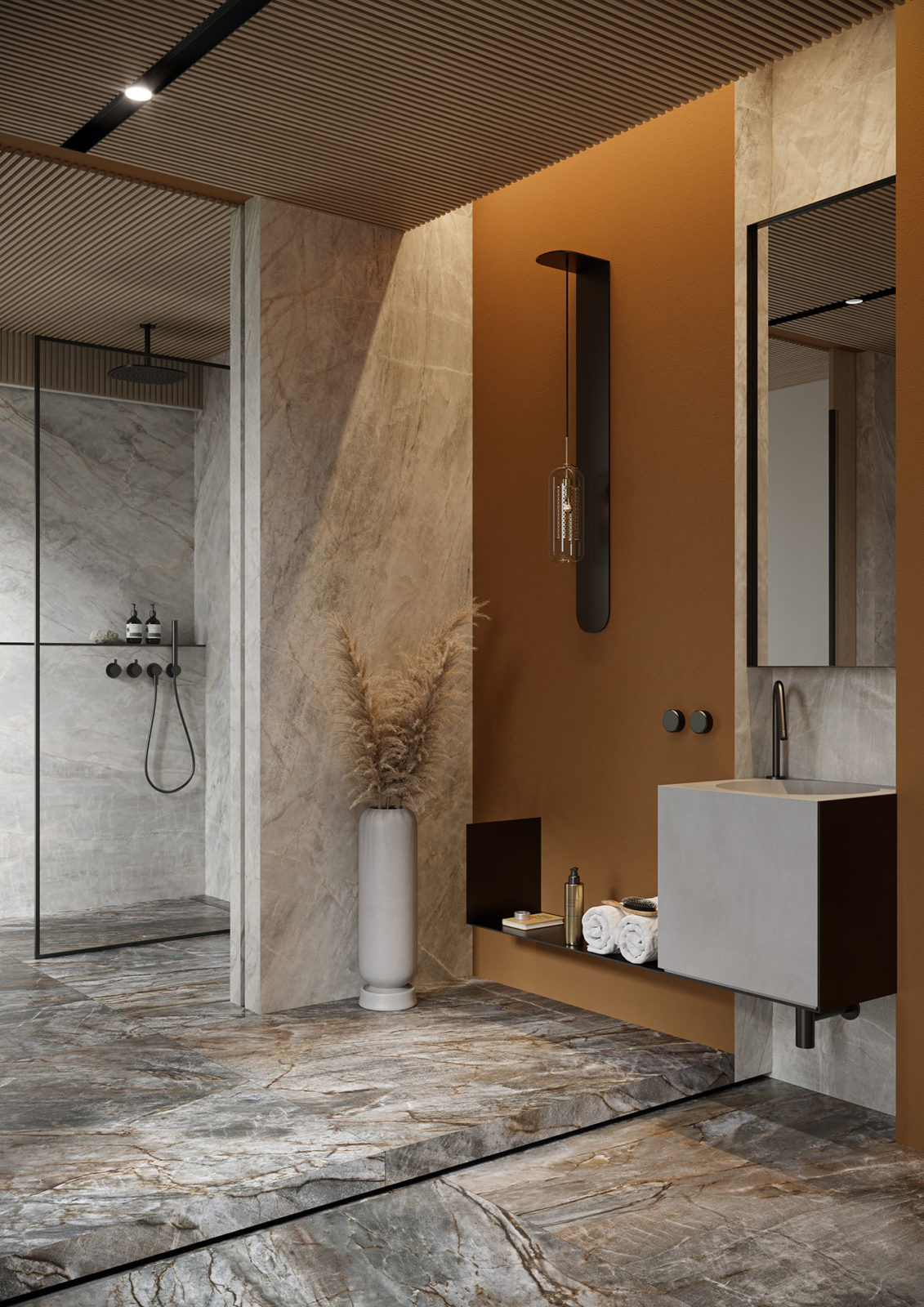 Inspiring mosaic of gray and dignified golden accents

Fascinating like the winding roadways of the Amber Route. Amber is a harmonious mosaic of gently intertwined grays, saturated with the richness of gold in its most beautiful shades. It truly mesmerizes in full light, which brings out and emphasizes the diversity of those golden tones. It perfectly correlates with nature.

It's appreciative of warm, harmonious wooden accents. It intrigues, but does not intimidate. It perfectly echoes the mood of Brazil: full of music, dancing and sunny beaches. Picturesque coasts and colorful dunes. Golden beaches, golden sun, golden pebbles in your hand.
Go to the collection
Dazzling charm of Mediterranean marble beaches

This collection is the essence of the unpretentious beauty of Greece. White that can simultaneously bring to mind wide strips of fine sand sparkling in the sun and the monumental blocks of marble in a nearby quarry. Steep slopes and hundreds of olive groves. That's Greece to a tee, full of contrasts.

Thassos tiles are a fiery and passionate romance between the ecstatic white and temperamental gray. Asymmetrical lines draw you in and catch the eye. Let yourself be swept away and create a Mediterranean atmosphere in the heart of your city. And why not?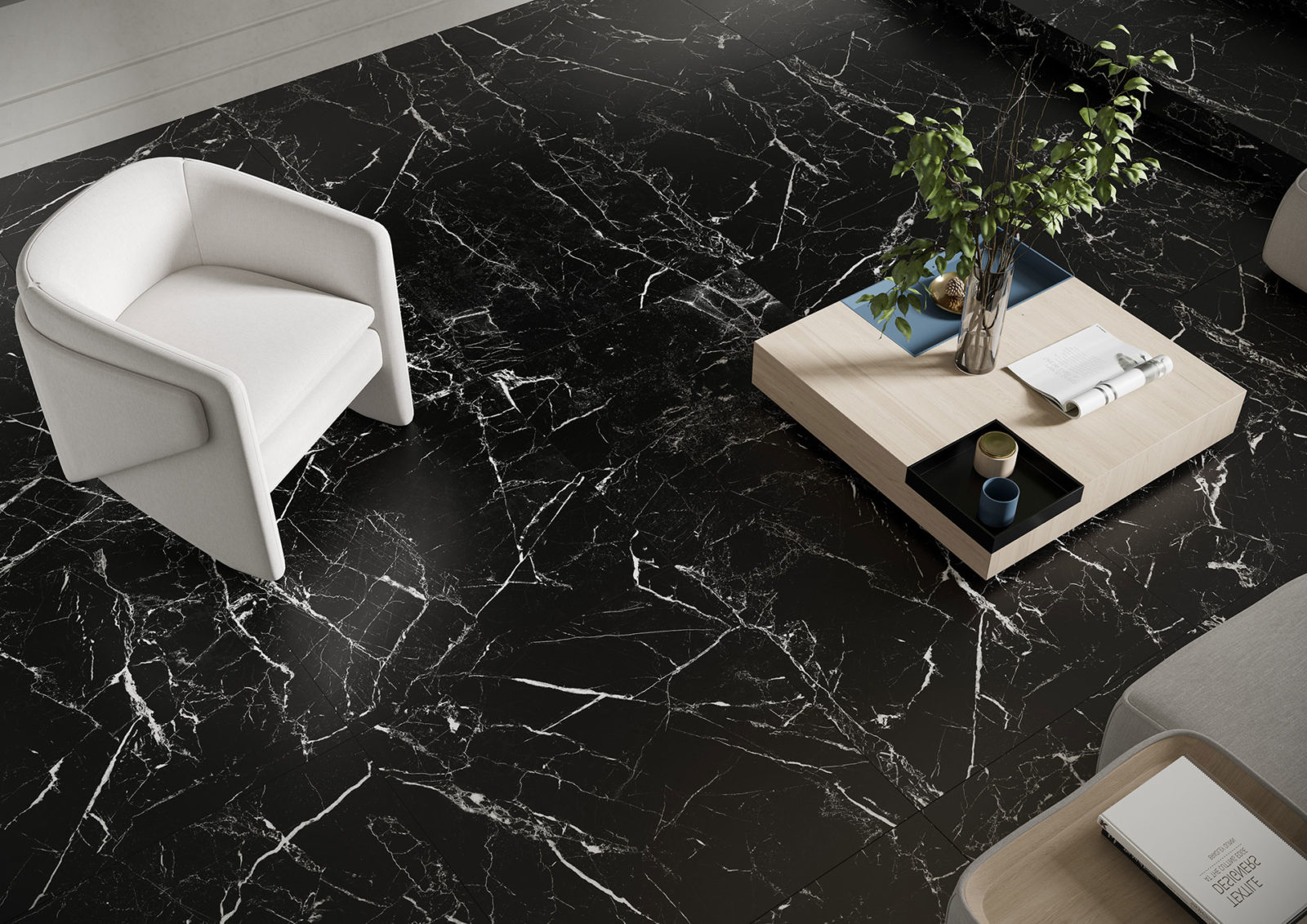 Mysterious and sensuous like the culture of Morocco

A temperamental and contrasting combination of saturated black and energetic white. As with the eternal struggle of the elements, the colors in Morocco intertwine in an ecstatic dance creating a true feast for the eyes. Their unusual charm is fully revealed in the moonlight and a subtle light of a candle.

This mystical and mysterious juxtaposition brings to mind distant lands, filled with sounds of Berber music, as if from a fairytale of One Thousand and One Nights. It's an invitation to take part in a wonderful journey through the heart of Morocco – Casablanca, the fascinating Fez and Marrakesh bursting with color. Do you dare?
Go to the collection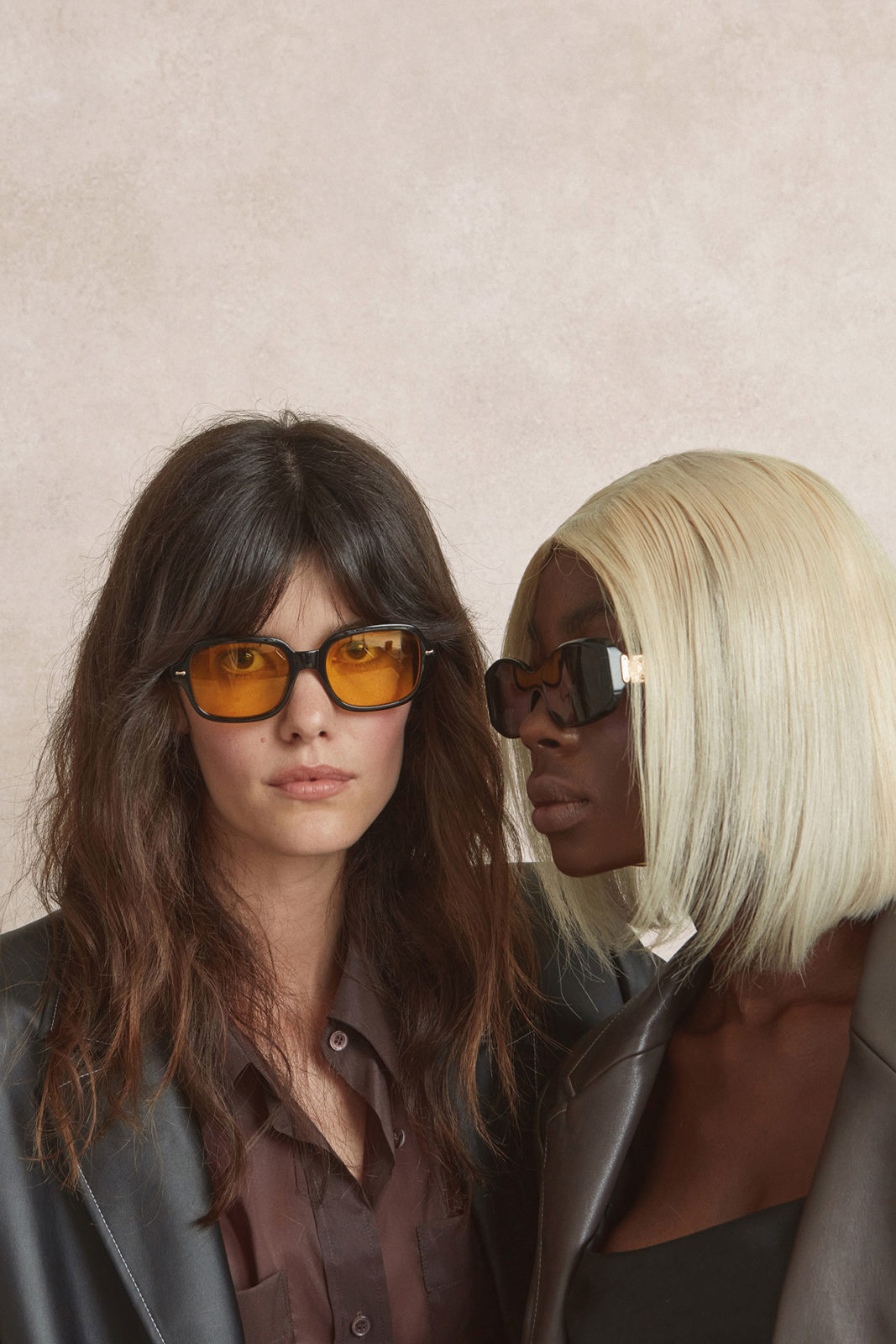 Endless symphony of soothing beige accents

Ivory promises a moment of peace. It soothes the senses, muffles the surroundings. It allows to be wrapped in the softness of beige accents. Thanks to its subtle and universal form, it will be the perfect complement to all, even the most demanding of designs. It becomes a synonym for celebrating everyday life and taking pleasure in the harmonious interaction with the surrounding world.

Lose yourself endlessly in these subdued and tasteful shades, ever so captivating with their simplicity. Bring the atmosphere of refined elegance into your home, just like the one from the interiors of luxurious houses at Park Slope.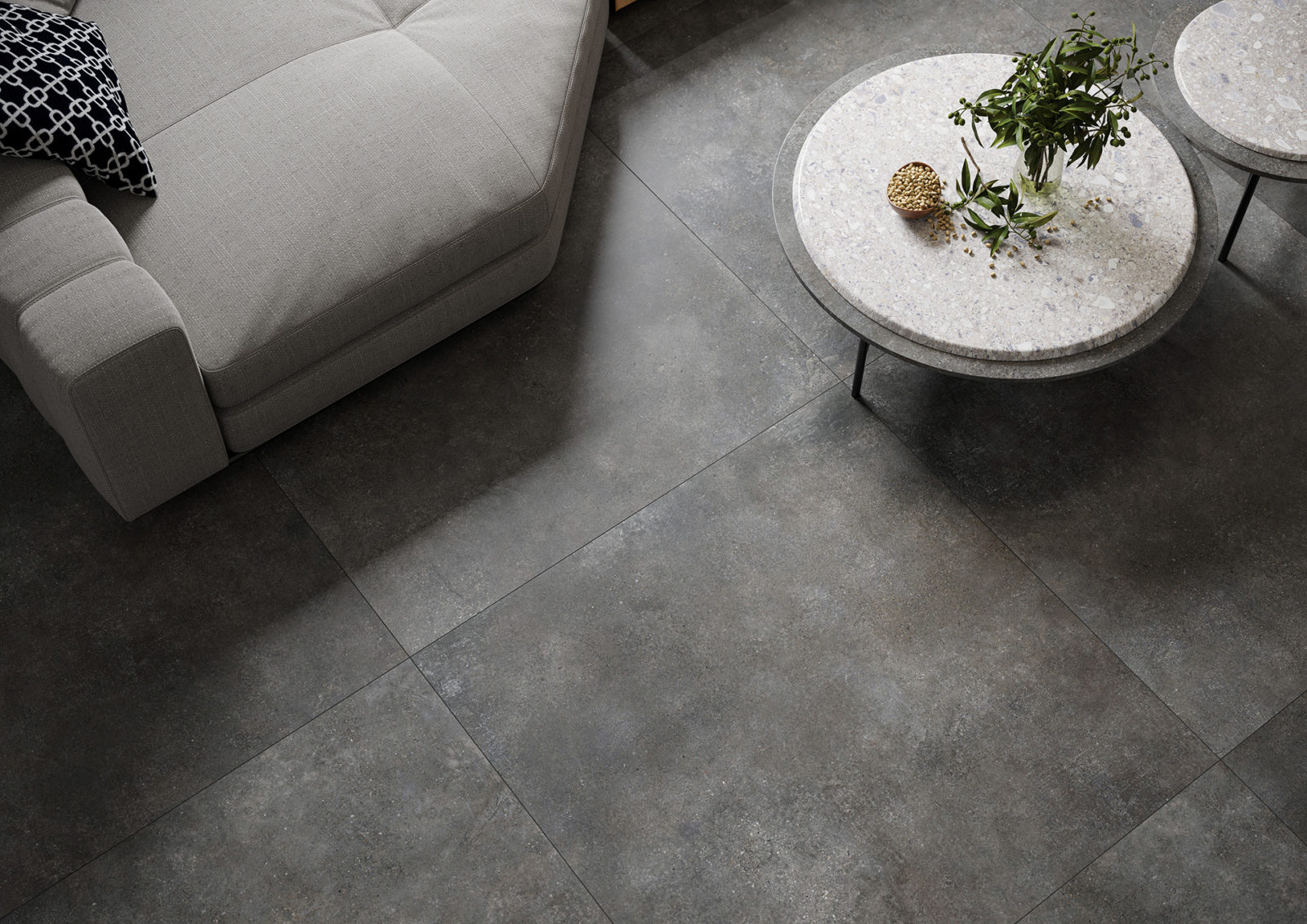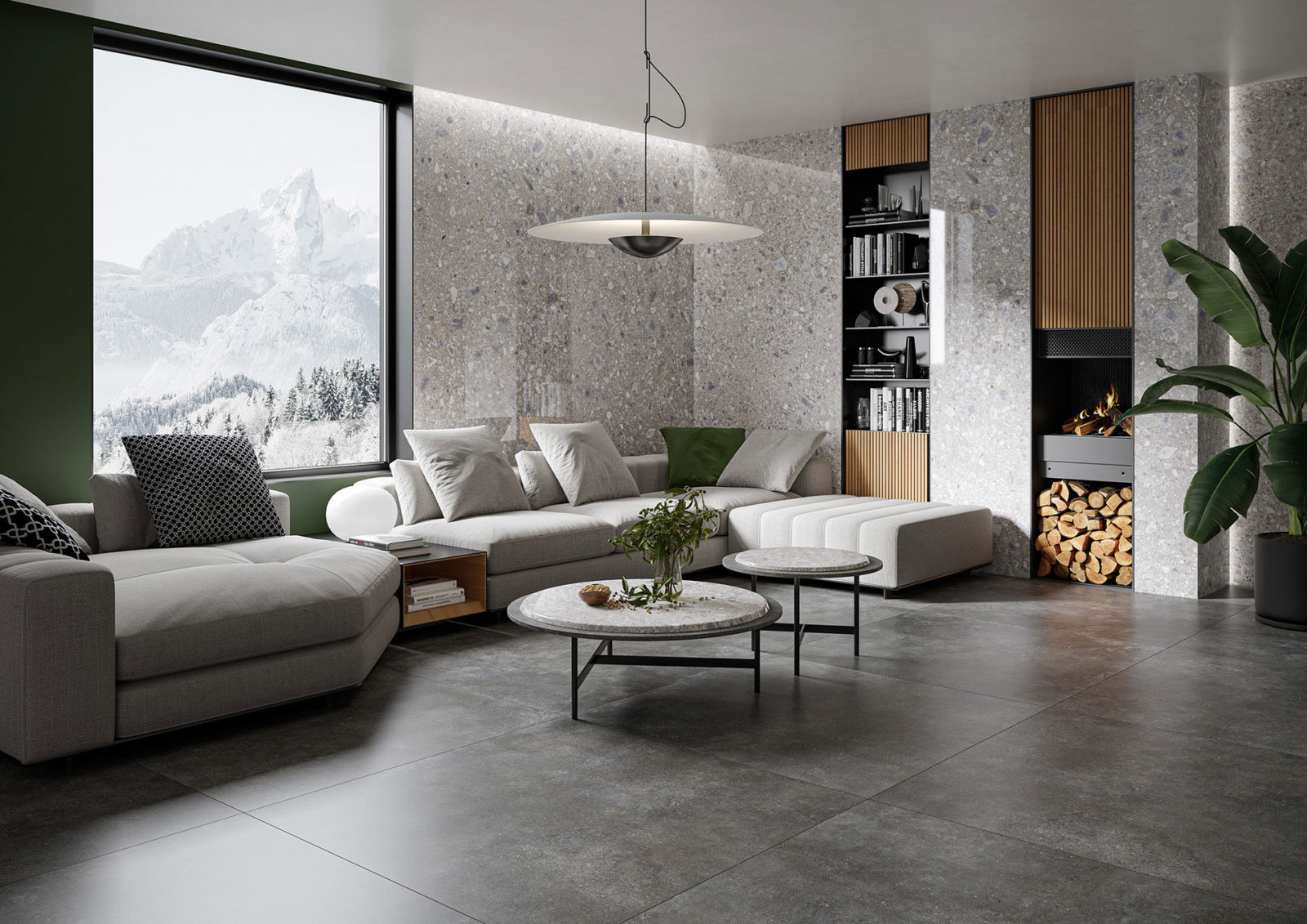 Minimalistically impressive synonym for class in New York style

Soft twilight, soothing whispers from a muffled radio. A hot cup of steamy coffee, the cozy softness of the couch. Or another way. The murmur of conversations, the rustle of pages, a diverse symphony of office noises. And in the background, Graphite. Minimalistically impressive.

A synonym for class and success. Like an impeccably tailored suit, it will add style to absolutely any interior. It's a packaged deal that offers effortless elegance and universalism. Mr Graphite is as changeable as the nature of New York, giving you unlimited possibilities of creating a space. Traditional or futuristic? The choice is yours.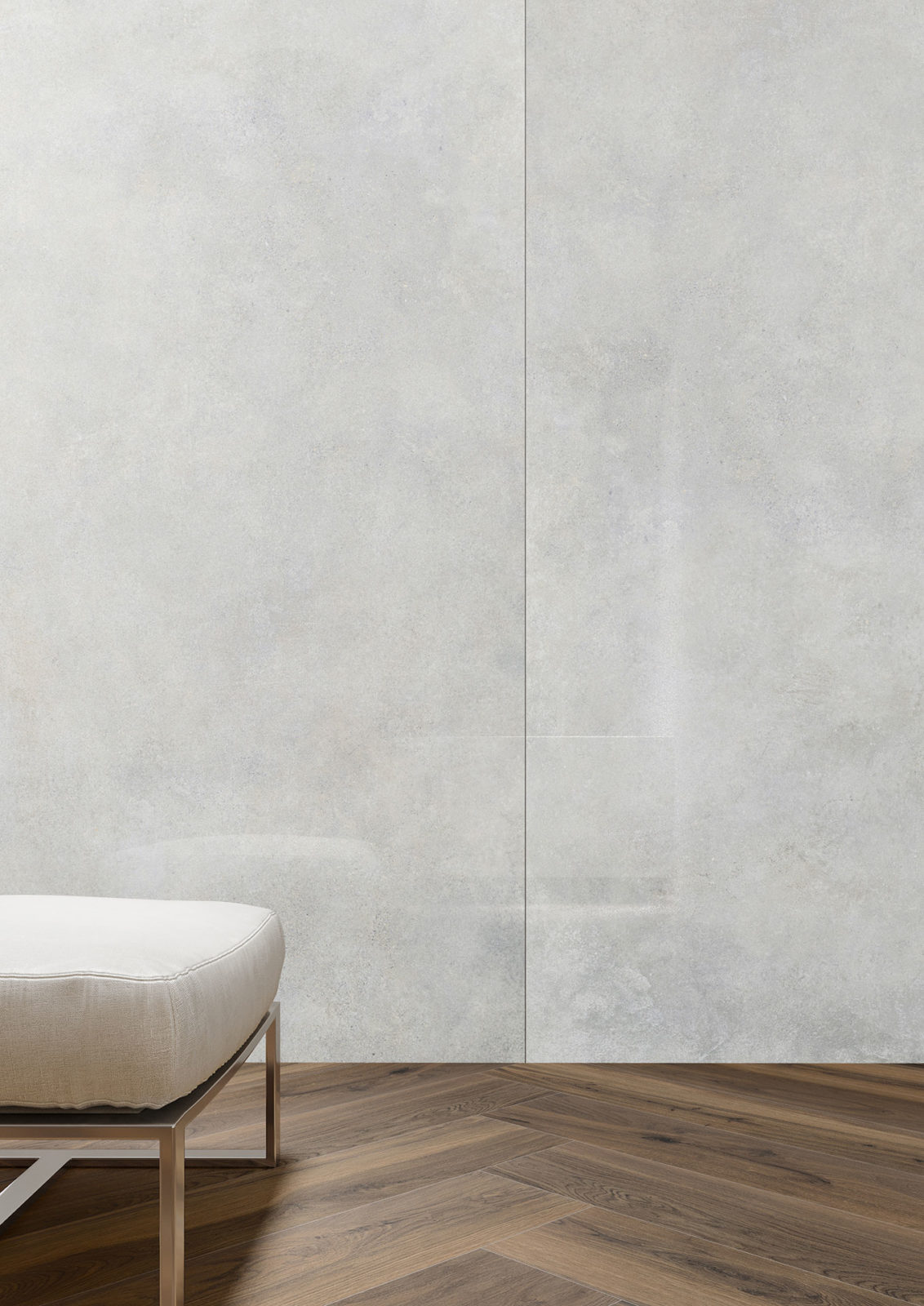 Classic and timeless elegance in the Silver shade

Her Majesty the Gray. Timeless elegance that will not be overshadowed by the ubiquitous buzz of Times Square, the imposing skyscrapers of Manhattan or the unbridled atmosphere of Harlem. Inconspicuous in its obviousness. It trustingly concedes into your fantasy, perfectly harmonizes with any and all accessories.

It's like a blank slate. And it's up to you to decide whether you'll let yourself get carried away by its timeless charm and let it dominate your interior, or have it become a phenomenal background. It will always be a great choice. Elegant, classic, but not overwhelming.