From September 27 to October 1, the eyes of the entire ceramic industry are turned towards the Italian city of Bologna. The Cersaie International Ceramics and Bathroom Furnishings Fair is the most important industry event of its kind in Europe. For the duration of five days, the best manufacturers in the industry present their products, set trends, draw inspiration and gather opinions.
It was Cerrad's 6th time presenting at the fair in Bologna. This time, several dozen gres tile collections were presented at a showcase area, measuring an impressive 315 m2. During this year's event, the new Cerrad and La Mania Home project concept was also introduced.
THE CERRAD x LA MANIA HOME PROJECT
The brands began collaborating at the initiative of Aleksander Przetakiewicz, the president of La Mania.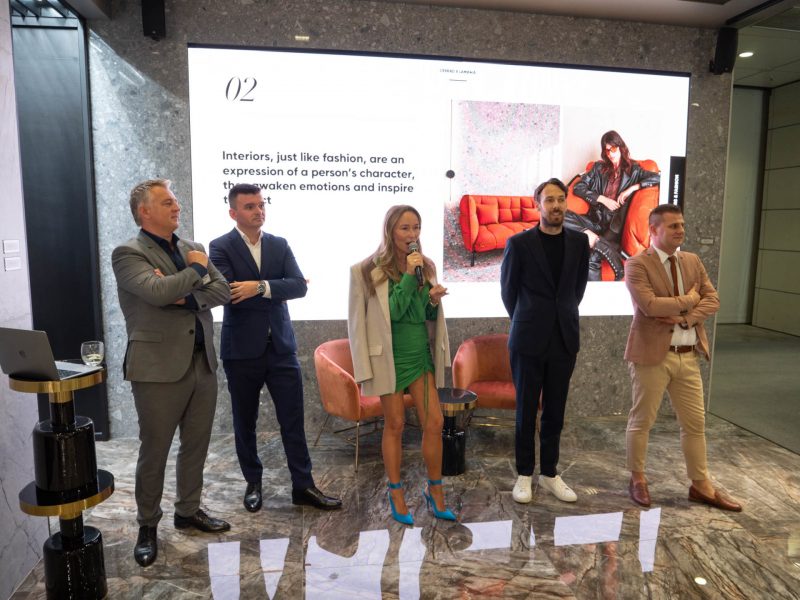 – I have been looking for a partner that had the same business approach as we do. Having met Cerrad, I immediately saw how much we have in common, for instance our swiftness in taking action or the shared understanding of success. – commented Przetakiewicz.
He further added that business is his passion, and that he finds inspiration in everything and that it's from there that his ambitious ventures are born, such as the collaboration with a ceramic tile manufacturer for instance.
– It would seem that the construction industry and the fashion industry constitute two separate worlds. But it turns out that by bringing different people together into one project team, you can achieve excellent results, as evidenced by the products created during this joint venture. – mentioned Pawel Bąk, Chief Executive Officer, Cerrad.
JOANNA PRZETAKIEWICH, AMBASSADOR FOR THE CERRAD X LA MANIA HOME PROJECT
The ambassador for the project is Joanna Przetakiewich, businesswoman, creative director and founder of the La Mania fashion line, who during a special presentation for the new collections spoke to the visitors at Cersaie about inspiration, art and freedom from the ordinary and daily routines. She also pointed out the impact, that the joining of the worlds of fashion and design have on establishing global trends.
– Interiors, just like fashion, are an expression of a person's character, they awake emotions and inspire us to act. With an interior, with its energy, we can change our life for the better – said Przetakiewicz.
CERRAD X LA MANIA HOME COLLECTIONS
The collective experience and creativity resulted in an interesting collaboration, the outcome of which are four, brand-new gres tile collections inspired by the beauty of nature and of the world that surrounds us.
– The tiles will be available in several: formats, color variations and type of surface finishes. Among them, 6mm thick slabs measuring 120×180 cm, completed with an original design and a unique surface finish – the lappato silky cristal – mentioned Paweł Smolarek, Chief Product Officer, Cerrad.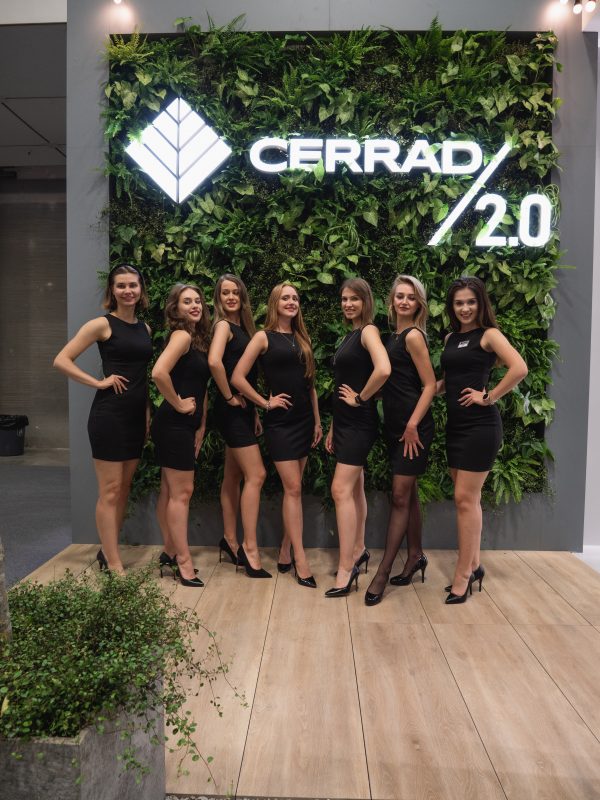 The following are amongst the newest Cerrad x La Mania Home collections:

Brasilian Quartzite, which will reveal many faces. Four color variations and an assortment of formats will one moment surprise you with an energy straight out of a colorful carnival in Rio, and the next will cool you off with its splendor as if you were relaxing in the shade of palm trees. Expressive, but full of harmony. De nada.
Thassos Marmo, thanks to which you'll be able to create a palatial interior of a Mediterranean mansion in the heart of your native climate. Elegance that doesn't overwhelm but instead makes the interior feel airy. Singular color, a myriad of formats, and the indisputable wonderment and awe. Parakalo!!
Modern Concrete with structures as variable as New York's nature, giving unlimited design possibilities. With class, but modern. Minimalistic, but impressive. There you go.
Ceppo Nuovo in four stunning colors and many formats – today, you too can feel like an artist. Design, create, strut on it as if you were on a catwalk and invite a touch of the Milan style into your home. Non c'e di che!
The Cerrad x La Mania collections will be available from the manufacturer in the Spring of 2022.